If you truly care about making a positive impression in an interview you must research a potential employer beforehand.  And why wouldn't you want to learn as much as you can before committing years of your life to working there?  The interview process is for you to choose your employer as much as the other way around.
Learning how to research a potential employer is relatively easy.  The more time you invest into the process, the brighter you will shine in the interview.  In addition you will enjoy life more when working for a company in-line with your goals and priorities.
1. Read every page of the corporate website
This is an obvious starting point to research a potential employer.  Nearly 80% of businesses have a website.  To begin, simply notice the priority the company puts on their website.  Is the site fresh and informative or is online presence a low priority for the organization?
You should also pay close attention to the About Us section.  In this area you can learn about company values, the history and an overview of what they do.
The law requires publicly-traded companies are to post an annual report online.  The company prepares an annual report for stockholders.  Without doubt, the report will provide incredible insight.
Finally, to research a potential employer you should learn who the principals are by reading the executive bio's.
2. Check out LinkedIn, Facebook and Twitter     

Social media offers great insight into the current events and personality of a company.  LinkedIn and Facebook are the most common.  They both contain company pages that function a lot like a second website.  Make sure you review these company pages as well as recent posts to get a good idea of current events.  Additionally, there may be reviews from customers and past employees available which is incredible intel for a candidate.
3. Knowing the Core Values is a great way to research a potential employer
Most companies have identified and like to promote the core values or principles that drive their organization.  Values may be listed in the Mission Statement.  Even if they are not you will be able to assess them by doing this research.
Now that you know these values you can work them into your interview responses at every opportunity.  How do these values match with your own?
4. Stock Performance
The law requires publicly-traded companies to make certain information available to its public stockholders.  This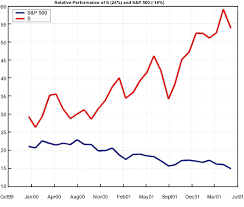 information is incredibly easy to get and can give you really good insight into the organization.
To check a company's stock performance go to the Nasdaq stock symbol lookup tool and enter the company's name.  Once you have the stock symbol you can research recent stock performance.  You do not need to have much knowledge of stock trading to make sense of this information.  In fact, stock trading sites will provide graphs that will give a very clear and visual report.
Knowing the general stock trend of a company is valuable information.  It will assist you in researching a potential employer and will provide excellent material for interview responses and conversation.
5. In the News
Google your potential employer and you will probably instantly have great research leads.  Click on 'News' at the top of your Google result and read any press releases or mention of the organization in the public realm.
The local business journal, newspaper TV and radio news outlets are also valuable sources of internet research. This effort will give you some great insight into the company.  You can use the intel throughout the interview process.
6. For a Good Cause
Many successful organizations like to give back to their community by supporting a dedicated charity or two.  The company website will usually prominently display this information.
Finding the charities supported by your potential employer is worth your while.  Get to know these charities and find a way to get involved.  You may find an opportunity to earn 'bonus points' from the decision makers at the company.  You will also do some good in the world.
7. Glassdoor

Glassdoor is a site offering employees an anonymous place to report working conditions for their employer.  It is completely free and you should absolutely include this in your research.
You may get the benefit of what other employees think about the culture, pay and leadership.  Additionally, in some cases you will see feedback from past candidates about the interview process.  Sometimes interview questions are listed.
This site can give you excellent perspective, but it's also a perfect place for disgruntled ex-employees to get some revenge.  Keep this in mind and filter the info you find appropriately.
In conclusion, I highly encourage you to invest at least 30 minutes into researching a potential employer before your interview.  This work will allow you to walk into the interview much more informed  You will be better prepared than 90% of the other candidates.
I hope you will send me a message if you have any questions about this information or would like to discuss your specific career.